January 24th, 2017
Today, it is so common for us to see people wearing orthodontic braces that we hardly take notice. Over time, the science of orthodontics has advanced considerably, making the braces worn today by children, teens, and adults rather inconspicuous, comfortable and highly effective.
Most people would be surprised to learn that orthodontic braces date way back to ancient times and are not a product of modern society designed for people who wish to improve their smiles by straightening their teeth. According to the American Association of Orthodontists (AAO), primitive metal bands have been found wrapped around the teeth of mummies. Later in time around 400 to 500 BC, both Aristotle and Hippocrates thought of different methods that could be used to make teeth straighter.
Progress Made During 18th and 19th Centuries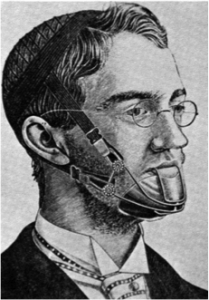 Despite of this proof of early braces and experimentation done to help straighten teeth, it wasn't until the 1700s that the practice of orthodontics truly began to progress. In 1728, a French dentist named Pierre Fauchard published a book, which covered methods that could be used to straighten teeth. Later in the early 1800s, Christophe-Francois Delabarre, another French dentist was the first person credited with using a wearable horseshoe-shaped wire crib device that was designed to straighten teeth. As time marched on, the art of orthodontics slowly improved wherein by the 1900s, dentists were using a combination of metal bands wrapped around individual teeth and tension wires to straighten teeth.
The Rise of American Orthodontics

In the early 20th Century, American dentist Edward Angle devised the first simpleclassification system for malocclusions, which is still being used by orthodontists today. This system (Class I, Class II and so on) was a way for dentists to describe how crooked teeth are, the way they are pointing and how the teeth fit together. Angle is credited with significantly improving the design of orthodontic appliances as he incorporated many simple design concepts.
The Dawn of the Metal Mouth
During the early 20th century, dentists were using gold, silver, steel, platinum, gum rubber and vulcanite for loops, hooks, spurs and ligatures. It was common in the early 1900s to use 18-karat gold for wires, bands, ligatures and spurs because gold is soft and easy to shape. However, because gold is soft, it did have it shortcomings in orthodontics as it required frequent adjustments and was rather costly, even back then. In short, the original "metal mouth" was actual gold, which is truly bling-worthy!
It wasn't until the 1950s when stainless steel began to replace gold and silver when making braces as stainless steel was widely available and much cheaper than gold or silver. Orthodontists did not know how to adhere brackets onto the front of the teeth until the middle of the 1970s and they did not start moving brackets to the backside of the teeth until the mid-80s.
Braces in Today's World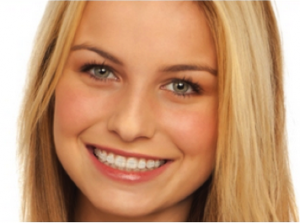 Today, modern metal braces are made of high-grade stainless steel and they are smaller, more comfortable, more attractive and more effective than the metal braces used years ago. Nowadays, orthodontists including our own Golden, CO orthodontist, Dr. Amy Shearer, offer several types of braces including clear braces made of ceramic material, self-ligating braces that utilize a "sliding door" technology, and clear plastic aligners which are used to discreetly move teeth into the desired position.
The world of orthodontics has definitely come far which is something we all can smile about!